Product Intelligence
Product transparency—understanding what's in the products we buy, how they're made, where they come from, and the impacts throughout their journey is in high demand. But while the questions may seem simple, the answers are complex.
Product intelligence made easy
Questions asked of hundreds of thousands of products results in big data sets. And the existence of over 500 eco-labels and certifications requires deep expertise in sustainability and more time than purchasing decision makers can afford.
MindClick transforms this big data into easy-to-understand, easy-to-use environmental health ratings, so buyers can factor it into purchasing decisions, and sellers can easily tell their story. We call this environmental health (EH) product intelligence.
What does MindClick's product intelligence include?
MindClick's Environmental Health (EH) product ratings make it easy to quickly understand environmental impacts throughout a product's entire lifecycle.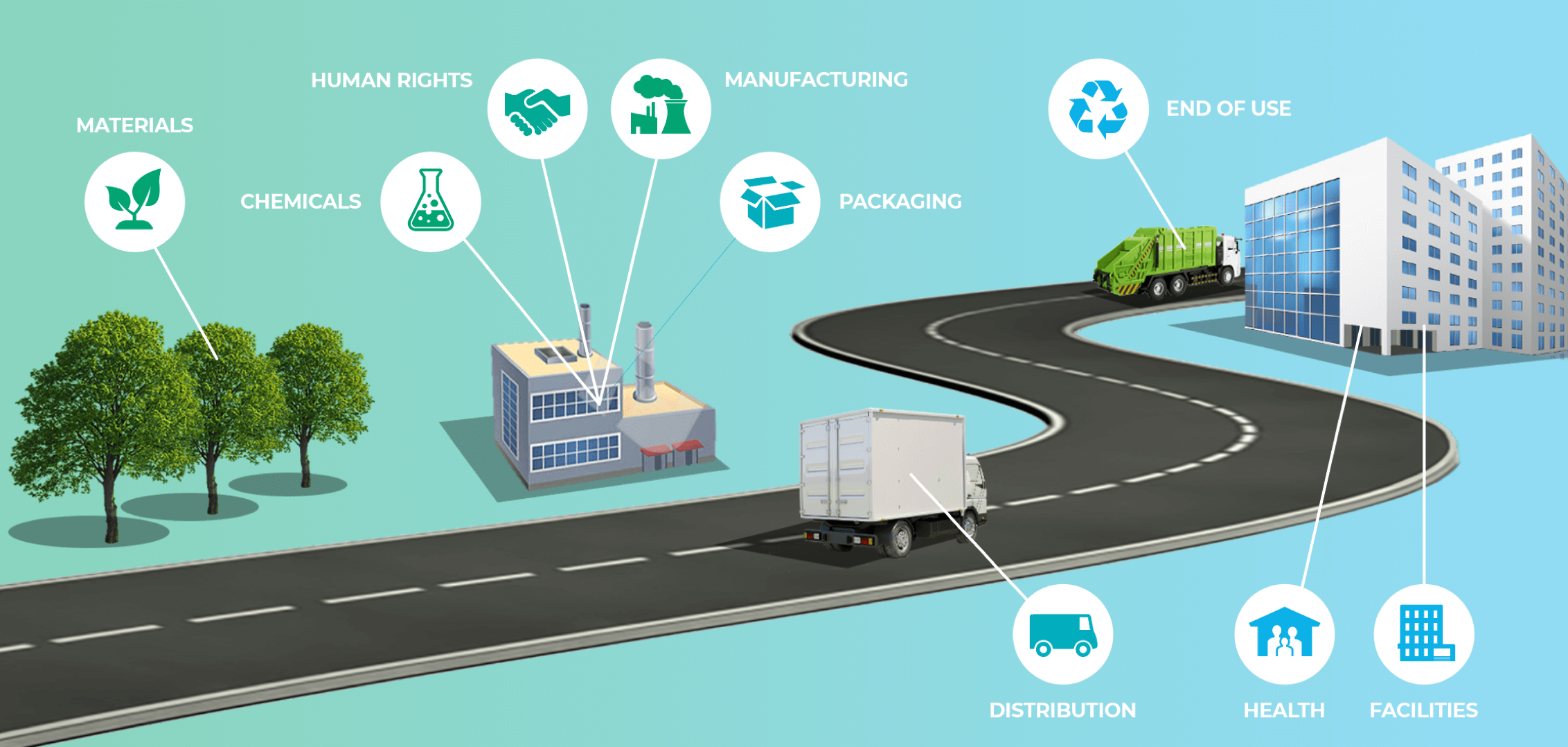 Now purchasers can ensure they're buying the best products-those which meet their cost and performance goals, AND have a positive environmental health impact. In turn, producers have a far easier way of explaining their environmental leadership. And both purchasers and producers can easily access comparative performance analytics. The net result? Products that meet today's demand to support healthy environments for us all.
The MindClick Environmental Health Index™